Welcome to the Birds As Art Online Exhibit
This small web site is about seeing birds--through large art images, smaller informational storyboards, and in their own local California habitat. We included maps to the places where the photos were taken.
It begins by viewing twenty-one large art images provided in "The Exhibit." Artistic natural creations themselves, birds are not easy to capture with a camera, and producing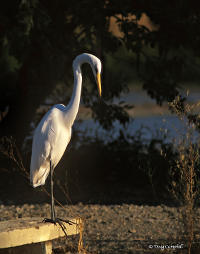 an image that artistically reflects that moment requires practice, skill, and a reasonable dose of luck. This exhibit reflects years of effort by three participating photographers. We combed our files for appropriate images and then processed the film scan or digital image considering light balance, color rendition, composition, and sharpness. Be sure to click on each art image to see it full size. We hope you enjoy the result.
We also have eleven storyboards of great photos that are slightly smaller with informational text intended for those not yet familiar with birds or with where to find them. After viewing the exhibit and storyboards, we hope parents will take kids on "field trips" to discover these dynamic and diverse creatures while having a fun outing. Having seen a great bird photo, it's much easier to see them again in their own habitat, and the more often you see them, the easier it gets.  Inexpensive binoculars bring the birds up closer to help you to see details.

And, these birds are very easy to see if you are in the right place.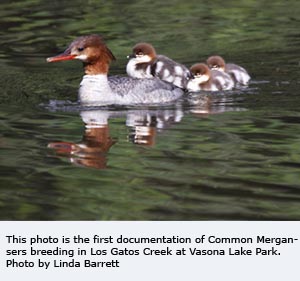 Why? Because they are very large birds. Photography is hard enough if your subject is a building or a landscape, but little birds have wings and disappear into trees. So, we mostly have big images of big birds--and a few ducks and water birds that will stand still or float close by to have their photo taken. For example, the Herons nest together in large breeding colonies at our lake parks, like Almaden and Vasona, and along the bay, at Palo Alto Baylands. They are also very, very slow hunters. Once you spot a hunting Heron, you are going to be ready to leave before he is. If a fish gets too close, you get to see how quickly they can move to capture prey!

Because you need to know where to go, exactly, each bird has its own flagged location on one of our Google maps. The maps are "live" and interactive, so you can use your computer to get directions from your house directly to the birding location. You can "zoom" to the location on the map and even find a place nearby to get lunch for hungry young birders after a morning outing.
Revisit our exhibit often, and enjoy those outdoor adventures!