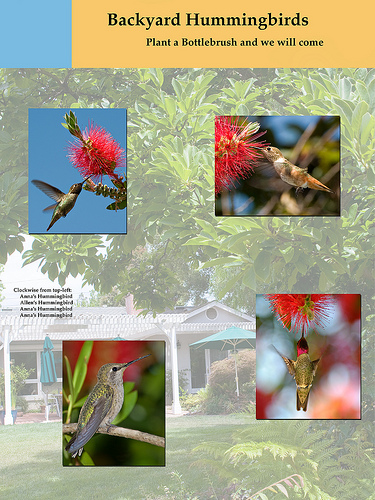 All of these photos were taken in the same backyard in this neighborhood, but any backyard will do, especially if it has bottle brush.
The Annaís Hummingbird is a common resident of the South Bay and looks very red when the sun catches its head or chin feathers just right.
The Allenís Hummingbird migrates through and is more often seen at The University of California Santa Cruz Arboretum. Can you see the orange color?