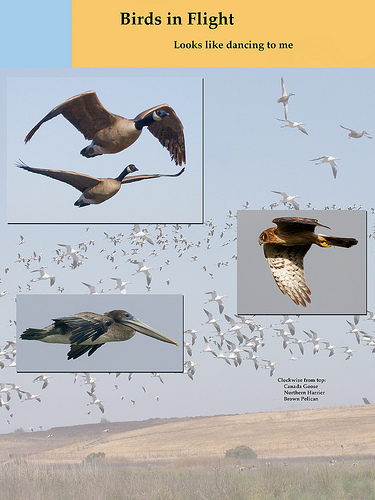 Most birds fly, but not all flight is the same.
Canada Goose: It's hard not to find Canada Geese at Almaden Lake Park or any other park with water.
Northern Harrier: Often called a "Marsh Hawk," they love to glide just above ground level to listen for their prey. See how the face resembles that of an Owl?
Brown Pelican: Found along the coast anywhere, some like to hang out on a large rock at Natural Bridges State Park.