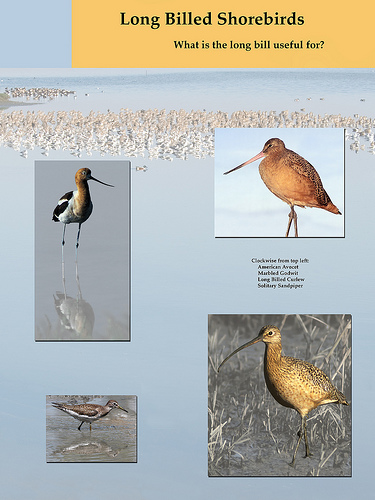 Depending on the kind of shore, you will find different shore birds.
American Avocet: Eggs are hatched here in this shallow wetland, and you can see the chicks walking across the sand in the Spring.
Marbled Godwit: Marbled Gotwits breed in the South Bay, and you can find them in great numbers on Charleston Slough.
Long Billed Curlew: Larger than a Godwit, and with a downward curved bill, the Long Billed Curlew has a, well, very long bill.
Solitary Sandpiper:A rare visitor to Los Gatos Creek, this and other sandpipers can be found along the sides of rivers and creeks as well as shores.